Beyond Duality Retreat
Living at the Intersection of our Finite and Infinite Nature:  The Portal of Wise Engagement
with Roxanne Howe-Murphy, EdD
Burlingame, California – Mercy Retreat Center
April 16-18, 2020
Begins 6 p.m., Thursday with dinner. Concludes Saturday with lunch.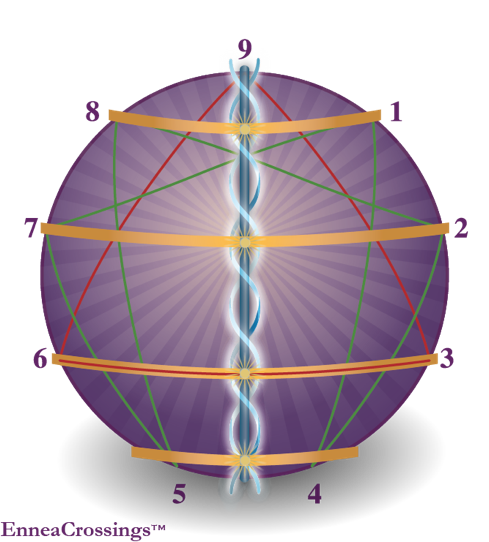 Our inner work, discovering our innate wholeness and connectedness with all of life, is not just for our own well-being, but provides necessary direction to our outer work and interpersonal relationships in whatever roles we are called to. Inner and outer are intricately intertwined.
The rich and integrative body of work called EnneaCrossings™* brings new awareness to a generally hidden interior psycho-spiritual structure that can reinforce a sense of alienation and separateness as well as provide entryways to our awakening nature.
In this new retreat in the Beyond Duality series, we'll inquire into what both inhibits and supports our wise, meaningful engagement in life. This is the fourth portal (line between Enneagram points 8 and 1) of EnneaCrossings™. The practice of living at the intersection of our finite (horizontal) human experience and of our eternal (vertical) dimension builds our capacity for being on the planet with an evolved level of awareness.
Gather in community for this experiential retreat—we'll work with somatic practices, engaging heart exercises, along with brief teachings, silence, individual reflection, and partner inquiry.
*Read about EnneaCrossings™ here.
---
Beyond Duality
Living at the Intersection of our Infinite and Finite Nature
with Roxanne Howe-Murphy, EdD
Dublin, Ireland May 6-11, 2020
What is wanting to unfold within you at this important time in your life? How do you find anchoring in your deep nature while navigating these times of the quickening pulse?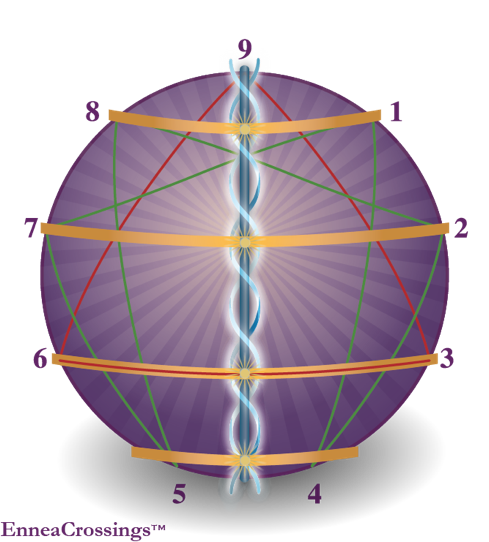 EnneaCrossings™, in development since 2012 is a dynamic matrix bringing together two powerful ancient symbols of conscious awakening: the Enneagram and the cross-cultural cross. This integrated symbol reveals something new and universal for our spiritual journey. In this retreat, explore four deeply held dynamics of ego identity that feed the illusion of separateness and struggle as well as teachings and practices that support surrendering to our integral wholeness and interconnectedness through an awakening heart. The intersecting of the vertical, Infinite dimension with our horizontal, Finite nature brings into focus the great tasks asked of we humans and provides keys to engaging in robust inner work.
You are invited to engage in this pioneering body of work with the EnneaCrossings™ explorer and author. The retreat includes brief teachings, somatic discoveries, silence, individual and partner inquiry, and experiences with the mat.
For more details and to register: enneagraminsights.ie
For info on other Beyond Duality retreats and programs: http://www.deeplivinginstitute.org/offerings/retreats/