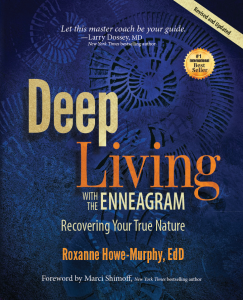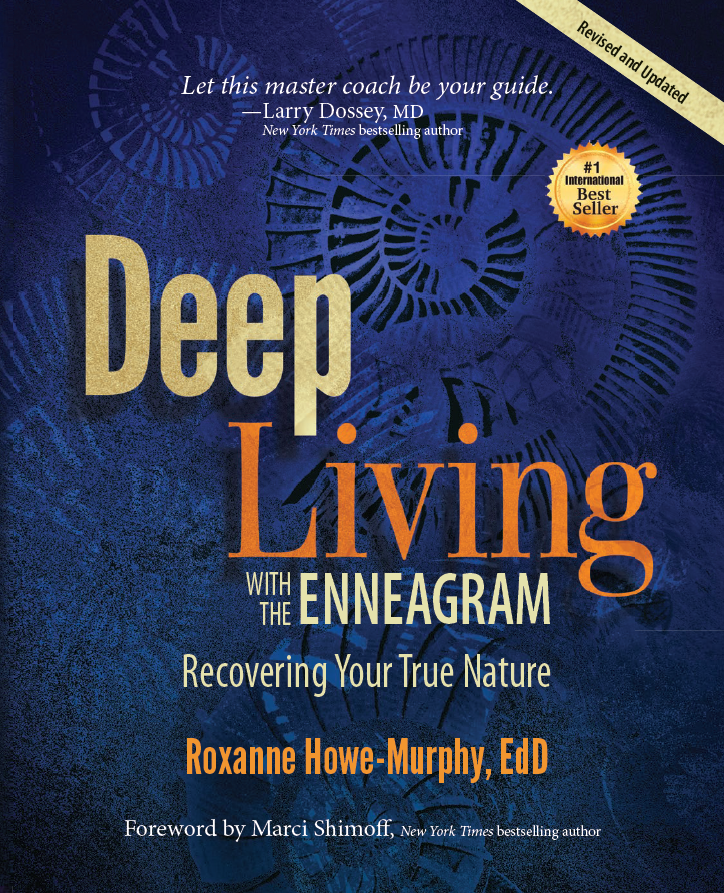 #1 International Best Seller!
Deep Living with the Enneagram: Recovering Your True Nature (revised and updated, 2020, Original Edition entitled DEEP LIVING: Transforming Your Relationship to Everything That Matters through the Enneagram, 2013)

by Roxanne Howe-Murphy, EdD, reveals how we unknowingly avoid vulnerable aspects of ourselves, relying instead on familiar personality patterns that distance us from our deepest nature. As a result, rather than experiencing ourselves as whole and integral to the fabric of life, we feel separate, even from ourselves. Drawing on the sacred psychology of the Enneagram and the power of presence, this book guides us to welcome the full range of our human condition: from our more painful, constricted states to our freer, open-hearted, receptive, and expansive nature. Meeting ourselves with kindness, we can recover more of who we really are. 
With compassion, wisdom, and practical insight, Dr. Roxanne Howe-Murphy helps us cultivate our innate capacities for wholeness, leading to an intimate, transformed relationship with ourselves, and others.
This is a must-have book for healing the roots of struggle. 
Featured On: